Edmonton Cannaught Armoury Restoration
Photographic documentation of the Restoration Project of the Connaught Armoury building in Edmonton - Old Strathcona. Traditional techniques and materials were used to keep the building and it's interior as original as possible. The Connaught Armoury is the oldest still existing one in Alberta. The photo shoot was a project for the restoration Company's Website. The original photographs are colour, i chose black and white for this presentation to bring out the play of light and textures and to match the ambience and feel of the worksite.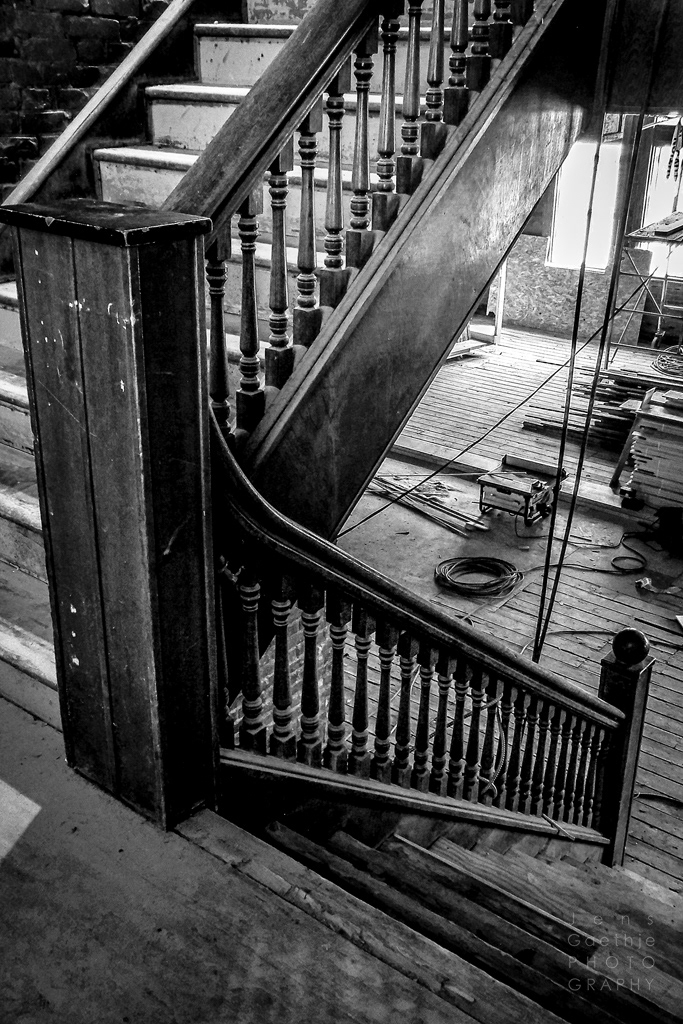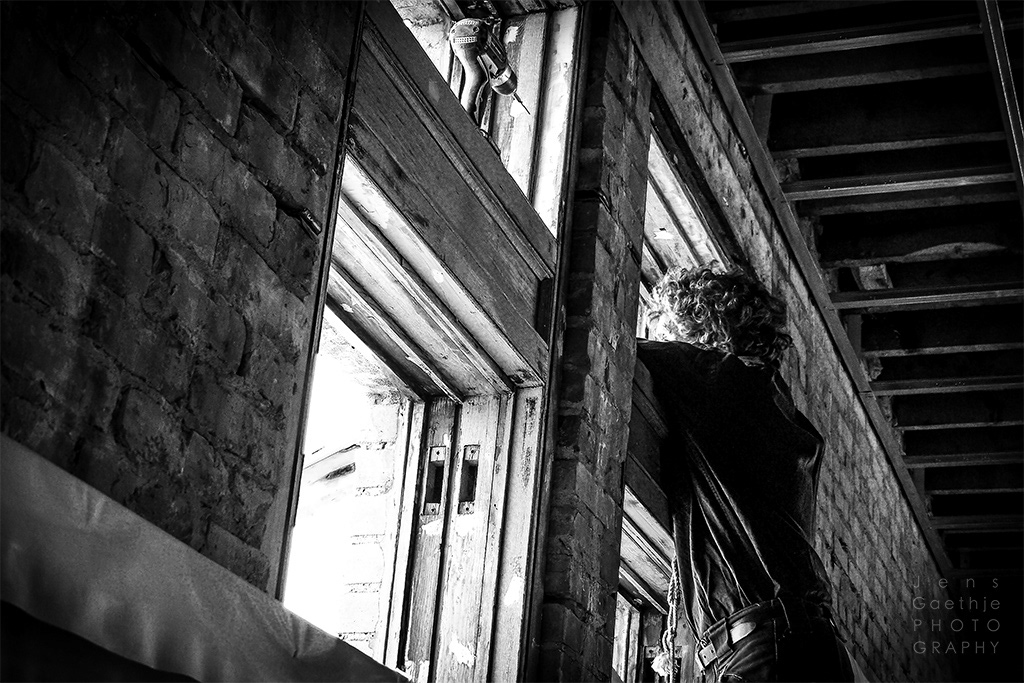 Fine Art Giclees of the Aromoury Series on Canvas. On Display at the MyFries Poutinerie in downtown Edmonton.