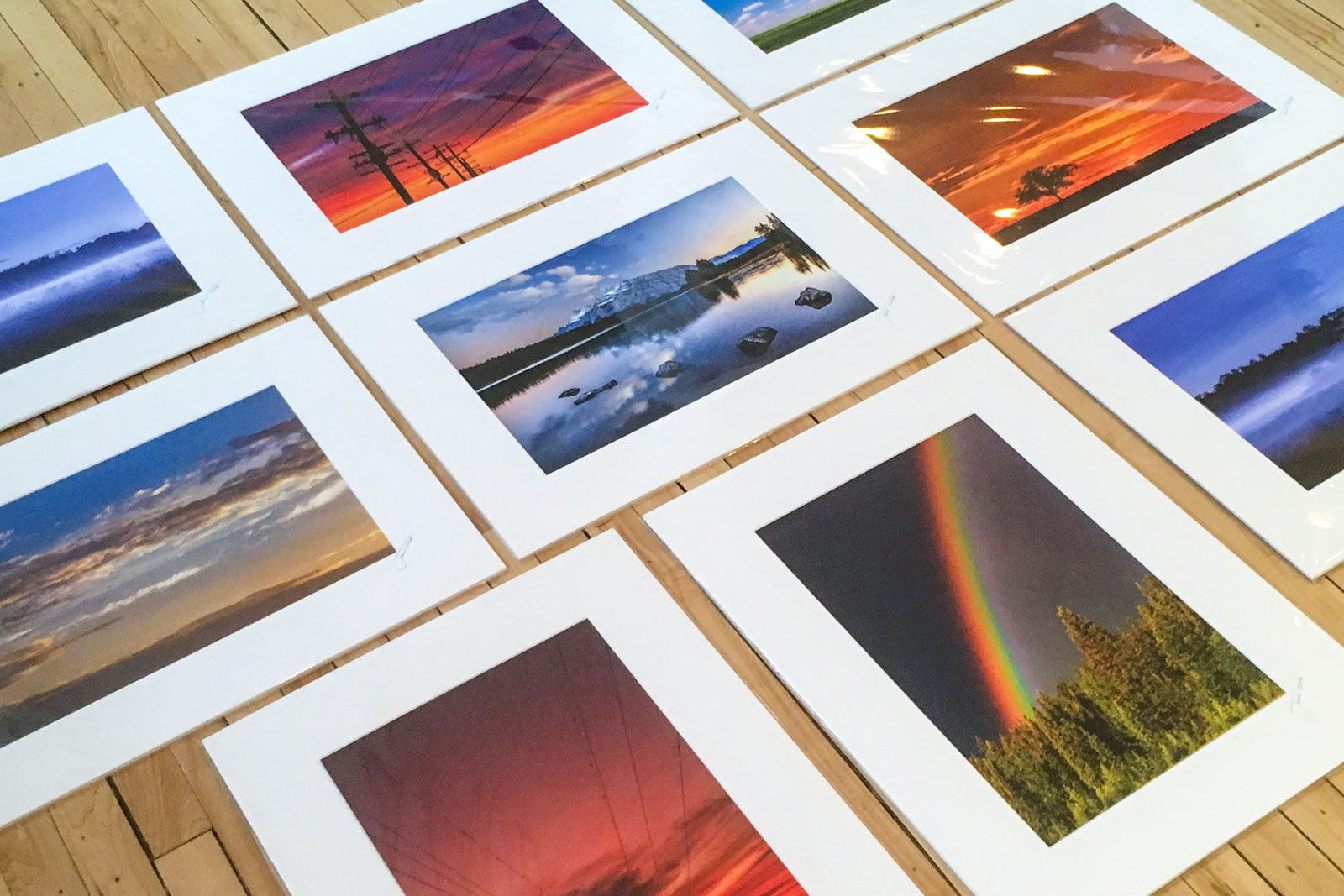 Our images are created using digital photography equipment, developed in specialized photo software and then printed on premium photo luster and canvas giclées.
We use only highest quality, archival standard materials. This means original manufacturer inks (OEM), acid-free, museum grade matting, backing boards and mounting tape, as well as archival standard print media such as premium photographic luster paper and high quality canvas.
Each print is carefully inspected, matted and hand-signed by the artist. 
Please see our
CATALOGUE 
for ready-to-order prints. Photographs that are currently not in our catalogue may be available upon request.
Some Photographs may not be available in all sizes. Custom sizes and packages, as well as discounts for purchasing multiple prints are available. Additionally we offer personalized in-home Photo Print Art consultations! 
Current prices 
(Canadian Dollar)
Matted Prints on Fine Art Photo Luster Paper
- open Editions:
12" x 16" (Print Size in opening app.: 8" x 12")  
185
18" x 24" (Print Size in opening app.:
12
" x 18")  
285
High Quality Fine Art Canvas Giclees
 - open Editions: 
24" x 36"  
485
32" x 48" 
785
24" x 72"  
1200
 (2x6 ft panorama)
12x16
125
, 18x24
215,
24x36
 375,
32 x 48
655
Shipping
is available worldwide to any location serviced by UPS. Costs are calculated based on destination and size of order and will be quoted upon your order inquiry.
Ask us about our
FREE
delivery within Edmonton area! 
We are shipping from Edmonton, Alberta, Canada.
To order prints or inquire about custom options please use the form to the right!
We will get back to you asap to answer your questions or finalize your order.
Payments can be made through
e-transfer (preferred) or credit card.
See our current price list for standard sizes below!